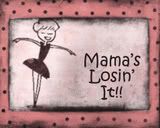 Mama Kat at
Mama's Losin' It!!
has some great writing prompts this week. Go check it out! I couldn't choose which to do, so I am doing several this week.

1.) Grab your current read. Let the book fall open to a random page and share two "teaser" sentences from that page, somewhere between lines 7 and 12.

"The brush and comb and fingernail polish didn't make a very big package ant it looked lonesome in the middle of the oblong table." & "Josie looked at her watch. Still not time."

~ taken from

The Scent of Lilacs

by Ann H. Gabhart


2.) What do you aspire to be?

This was pretty much addressed two weeks ago in this post.

3.)Share a piece of unsolicited parenting advice...only I'm soliciting it.
I am not a parent, but I see a lot of parenting as a teacher. My best piece of advice would be that it isn't always the best thing to give your kids what they want.

4.)Tell us about your blogline...how long have you been blogging, when did you start, what were/are your goals for your blog, etc.
I have been blogging since March of 2007, both here, and at our family blog. Check out this post for more info about goals and such.

5.)If you had 5000 dollars to give away or donate to a charity...explain what you would do with it and why.
I would donate it to my parents who are missionaries in Ukraine. They do not get a specific amount of money every month, but live on whatever gifts come in. Sometimes it is very tough for them financially, and I would love to help them out.