My good blogger friend LDH over at
A Grateful Prayer and Thankful Heart
tagged me
here
. I enjoy reading her blog, and I am sure that you will also!
A good book I read:
(I'm going to cheat and put three.)
This book, which my husband gave to me for Christmas the year before we started dating, is one of my favorites. I don't have children of my own, but I work daily with 25 precious children, and the knowledge I have gained from this book has proved invaluable!
This book was a college textbook of mine. It is out of print, but is an amazing teaching resource. The author has implemented his techniques in numerous large, failing schools, and seen amazing results!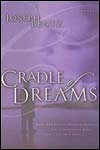 This novel, by Joseph Bentz is a must read. I have always wanted to hold my own child in my arms, and have thought many times about what might happen if God does not choose to bless us in that way. This book explores the emotions and heartache of infertility, and the joy and peace that can come from God being in control of the situation, no matter what.
A great movie I watched:
I am not a huge fan of sports movies, but this one's inspiring message to trust God, no matter what touched my heart.
A new place I visited:
Longwood Gardens
in Kennett Square, PA was absolutely gorgeous. We were there in July. The entire time all we seemed to do was take pictures. Such a beautiful place!
An inspiring verse or quote:
For I know the thoughts that I think toward you, saith the LORD, thoughts of peace, and not of evil, to give you an expected end. Jeremiah 29:11
A discovery I made:
Digital scrapbooking is tons of fun and not nearly as messy as paper. Besides that, it is a great way to do blog backgrounds!
A new skill I acquired:
Hmmm. . . there are oodles, and a lot of them relate to blogging. Here's one on The Cutest Blog's
website
.
A lesson learned:
God provides even when the economy doesn't.
A moment I will always remember:
Spending Christmas with my entire family (7 siblings, Mom and Dad) for the first time in 3 years.
***********************************************************************************
Now I am supposed to tag someone. I don't even know who all reads this blog, but I'll try these people: